Beating the Winter Blues in Berlin
 Berlin's Hackescher Markt S-Bahn Station in the Winter. Photograph by Pedelecs
Winters in Berlin have a reputation for being cold, wet and blustery. Yet, as you will soon find out, Berliners have a way of making the best of their situation as the action shifts indoors. From art, design fairs and electronic music to food festivals and Christmas markets, the city has much to offer in the winter months, well, except sunlight. Find out more in our selection below.
Insight Cities' Berlin: An Introduction Tour, provides a broad view of the political and ideological forces that unleashed genocide and global war in the 20th century. Exploring Berlin's iconic landmarks while emphasizing the tumultuous Nazi and Cold War eras, you will learn how the city quickly reinvented itself to become Europe's cultural power powerhouse, post reunification.
Culture
Grayscale, Interior views from the GDR – On Until January 19th, 2020
As part of the 30 year celebrations of the fall of the Berlin Wall, the Museum Pankow puts on an exhibition of rare photographs, accompanied by literary texts and historical objects from inside the German Democratic Republic (GDR). The series of pictures from the 70s and 80s by photographer Jürgen Hohmuth, portray the stark reality of life from within the GDR. The intent is to play up the contradictions such a life offered, through the depiction of real human emotions in that period. Entrance is free.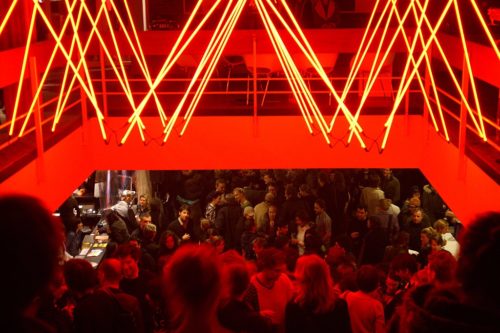 Transmediale 2007. Photograph by Transmediale
Zeughaus Messe – December 5th to 8th, 2019
Zeughaus Messe is a modern art and craft show with a premise to sell artifacts that can be "touched and used". In its 16th year, the show presents artifacts, products and objects created by Germany's top craftsmen and industrial designers, which should see use in day-to-day life, rather than being displayed in a cabinet, or hung on a wall. Tickets are available online.
Transmediale – January 28th to March 1st, 2020
Focussed on drawing out the connections between technology, art and culture, Transmediale is a festival for the post-digital world. The collective that puts on the show aims to foster critical reflections into cultural transformations, and this year's focus is on the world of networks. Transmediale 2020 End to End focuses on the role networks play in society, particularly, those analog ones, that existed in the times before the internet. In their own words, this year "Transmediale aims at a comprehensive re-evaluation of networks and their limits".
Film and Fashion
Berlinale – February 20th to March 1st, 2020
Berlinale in late February 2020, will make for a grand spectacle in its 70th year. With over 400 films being screened, across a variety of genres including features, shorts, documentaries, animations and even experimental film, you can't possibly go wrong here. Don't be surprised if you run into Hollywood's finest or Europe's biggest names in the cinema aisles, because Berlin, unlike Cannes and Venice, is all about the low-key artistic chic. Tickets do get sold out in seconds, so book online, well in advance.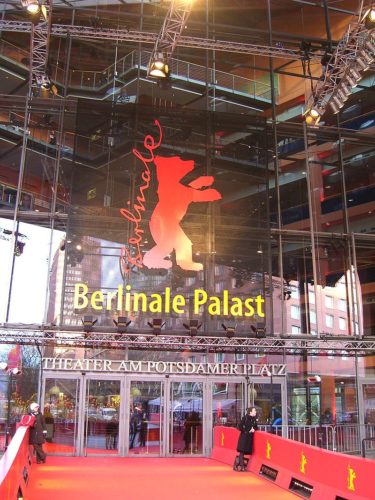 Berlinale. Photograph by Times
Berlin Fashion Week – January 13th to 17th, 2020
BFW runs twice a year and we are big fans of its Winter edition in mid January. This year's focus continues past years' tradition looking at sustainability and fashion technology. Like with all things Berlin, BFW is accessible to the common man or woman, and we'd recommend hitting one of the many trade fairs that accompany the catwalking, located across the city. With an eclectic program of parties, fairs, exhibitions, pop-up sales and conferences, we'd highly recommend a visit. 
Food
eat! Berlin – February 20th to March 1st, 202o
eat! Berlin is a unique gourmet food festival that marks the end of the winter on Berlin's culinary calendar. Spread over the last days of February, the festival gives Berliners a chance to sample the true epicurean variety of the fair city. The city may be famous for its doner kebabs and wurst, but with 72 different events, across the city's most well-known restaurants (with a few Michelin-starred ones thrown in for good effect), you'll see where Berlin's true food heritage lies. Tickets are available online.
If you're in Berlin to take in its cultural offerings, why not take Insight Cities unique Kaleidoscopic Kreuzberg tour which can be done on foot, or by bike if you dare to brave the winter. This fun and deeply insightful tour provides perspective on the Kreuzberg district, Berlin's creative mecca, explaining how its multicultural melting-pot character, lies at the heart of its success.
Christmas and New Years
Spandau Christmas Market – November 25th to December 22nd, 2019
With over a 100 options for Christmas markets, you'll be spoilt for choice in Berlin, this December. We have a new favourite and despite the fact that it's cheesy, we love the old school village-like atmosphere in Spandau, in the suburbs of the big city. The entirety of the old town of Spandau becomes the set of a giant nativity scene, with everything you'd expect and more, from such a spectacle. Shops, gluhwein, live animals in the nativity scenes and there's even a Christmas rock concert scheduled for Friday evenings. Our advice is to go in the late afternoon and avoid the frenzied masses.
Holy Shit Shopping – December 7th and 8th, 2019
Berlin doesn't have the reputation of being the world's hipster mecca for nothing. And keeping in line with its reputation, the city's young designers transform an unused heating plant into a fun-filled Christmas gift market, making holiday shopping way more fun. Taking place on the first weekend of December, this special edition market has everything you can imagine a Berliner hipster desires – music, food, cosmetics, fashion, drinks, and lots of Christmas gifts.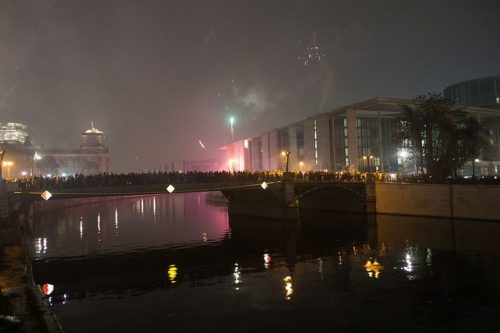 New Year's Eve in Berlin. Photograph by Thomas Quine
New Year's Eve at Brandenburger Tor – December 31st, 201
It's on this list because we feel we like we have to, and because it feels like the entire city, country and continent are there. It's far less dramatic than Times Square's Ball Drop and the entire celebration is more like a communal street party (with typical Berliner insouciance). The Strasse des 17 Juni, that leads up to Brandenburger Tor, reinvents itself as a gargantuan entertainment zone with over a million revellers in various states of inebriation and Brandenburger Tor itself becomes a giant stage with live acts and DJs. There's even a resplendent fireworks display and laser show on at midnight. Expect a lot of security and plan on showing up in the early evening, to beat the lines.
Article text by Hrishabh Sandilya. All images are sourced under a Creative Commons License and have not been altered in any way.