An Artsy Budapest Spring
Budapest in Spring.  Photograph by Paul Shaw
Budapest's southerly location, when compared to its Central European siblings, Berlin, Prague and Vienna, means that it tends to experience a longer, warmer and often more exciting spring season. Kicking off in early March, the crowds begin to throng the city's avenues in search of sunshine and inspiration from all the city's great cultural offerings. Insight Budapest has all the tips you'll need to make your spring visit a special one.
Spring Festival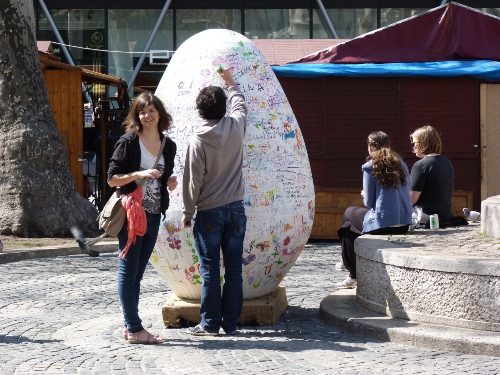 Budapest Spring Festival.  Photograph by Derzsi Elekes Andor
Budapest Spring Festival (Budapesti Tavaszi Fesztivál) – April 5th to 22nd, 2019
The major cultural and arts event of the year, think of the Budapest Spring Festival as a loose agglomeration of events under a collective banner, rather than a single, cohesive spectacle. With scores of options to choose from, their website serves as a good starting point. Our recommendations include the #HEADSUPBUDAPEST: THE PEST THAT NEVER WAS walking tour on April 16th and the homage to legendary Hungarian poet Sandor Kanyadi on April 11th.
Art
Budapest Photo Festival – February 28th to April 20th, 2019
Like the Spring Festival, the Photo Festival is a city-wide collection of photographic treats that runs through the spring. Setup to showcase the best of local talent and bring in inspiration from abroad, the highlight of this year's festival is maverick American filmmaker David Lynch's collection of surrealist, fantastical pictures, entitled Short Stories. Lynch's collection can be seen at the Kunsthalle, but there are dozens of other shows and venues to take your pick from.
Bauhaus 100 Abstract Revue – March 28th to July 28th, 2019
The Bauhaus Centennial has taken Central Europe by storm, and it is no surprise that the Hungarian National Gallery (HNG) has put on its own tribute to local Bauhaus legend Andor Weininger, who was part of the movement in Weimar. Coming on his 120th birth anniversary, the focal point of the show will be Weininger's Mechanical Stage Revue, which in the HNG's words, anticipates "today's digital visual world".
Budapest Art Week – April 9th to 14th, 2019
Although the Art Week is part of the Spring Festival, it merits its own mention. Only in its 4th year, it has already swept the local art scene off its feet, and has become the major art event of the year. With talks, walks, vernissages, showcases, exhibitions and more, at over a hundred galleries, museums, cafes and venues, there's a surfeit of choice on offer. So, choose wisely and buy your tickets online to beat the crowds.
Culture
Budapest Book Festival – April 25th to 28th, 2019
In its 26th year, the Budapest Book Festival was created in collaboration with Peter Weidhaas, the Director of the Frankfurt International Book Fair, and has since become the premier publishing showcase in the Post-Communist world. Entry is free, and we highly recommend a visit and a chance to attending readings, author signings and, of course, pick up some books at great prices. This year's guest of honour is Norwegian legend Karl Ove Knaussgard.
Food and Drink
Gourmet Festival – May 16th to 19th, 2019
The Gourmet Festival takes place in Buda's Millenaris Park in the middle of May and brings, quite literally to your table, a chance to see some of the hottest chefs in the world in action. This year's stars include multiple Michelin star winners Konstantin Fillipou from Austria and Seoul-based Lee Jong Kuk. We suggest getting the festival pass and making multiple visits if you have the time. Perfect for some family fun!
Easter Market at Vorosmarty Ter – April 5th to 28th, 2019
Like it does at Christmas time, the city's main square turns into a giant showcase of culture, tradition, baked goods, handicrafts and the city's spirit, for three weeks around Easter. Don't miss out on this chance to pick up some authentic souvenirs, toys and our favourite Hungarian street food, Langos. Perfect for some family fun!
Budapest Food Truck Show – May 3rd, 2019
The Food Truck Show in May and in September is the epicurean spectacle of the year, and brings all the city's best street food vendors together at the Kincsem Park. You'll be surprised by the variety for a landlocked Central European capital. From Tex-Mex taco trucks to Indian chaat, Chinese dim-sum and Cuban sandwiches, the Food Truck Show is the place to go if you're looking for something different. The Kincsem Park also hosts horse and greyhound races, if you fancy betting on your odds.
Design
DIP Design Passage at Godor Klub – Weekends in April
WAMP's (which we've covered previously) alter-ego is the DIP Design Passage. Built into the Godor Klub on Kiraly Utca, DIP presents the best of new-age Hungarian Design. Featuring the (mostly) handmade creations of local artists, designers and craftsmen, DIP gives you a chance to grab some fancy souvenirs and mementos to take back home at bargain prices. The Godor Klub also hosts the incredible second-hand clothes pop-up, Gardrob, making this the perfect combination for a weekend visit.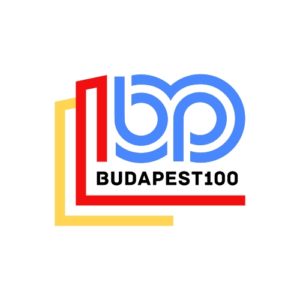 Budapest 100. Photograph by Budapest 100.
Budapest 100 – May 4th and 5th, 2019
An annual celebration of people and 100-year old edifices in the city, held each spring, Budapest 100 ticks all the right boxes for the history nerds in us. Spend the first weekend of May exploring hitherto unknown buildings that are rarely (if ever) open to the public as well as some known ones across Buda and Pest. This year, like every other major architectural event in Europe, focuses on the Bauhaus legacy in the city and promises to be a major eye opener.
Article text by Hrishabh Sandilya. All photographs sourced under a Creative Commons License.