Winter in Berlin: Design, Decadence, Food and Film
Tempelhof Airport in the winter, circa 1970. Photograph by Roger Wollstadt.
Few cities can parallel Berlin's passion for life. For years, Berlin was infamous for being a leftist cultural paradise with artists, musicians and writers flocking to the city for its creative appeal and cheap rents. Now as prices rise, and a bunch of tech high rollers join the fray, the city has reinvented itself to be on the cutting edge of food, design, innovation, and the creative world.
Art and Fashion
Zeughaus Messe – December 6th to 8th, 2018
This unique modern craft show's premise is to sell art that can be "touched and used". In its 15th year, the show presents artefacts, products and objects created by Germany's top craftsmen and industrial designers, which should see use in day-to-day life, rather than being displayed in a cabinet, or hung on a wall.
Sammlung Boros – Open Thursday to Sunday
The Boros Collection is arguably the finest agglomeration of contemporary art in Europe. Housed in a unique, converted bunker located in Mitte, the heart of the city, the current Boros Collection#3 contains site-specific works and a cornucopia of pieces from the nineties and the noughties. Visits are only possible through tours pre-booked online.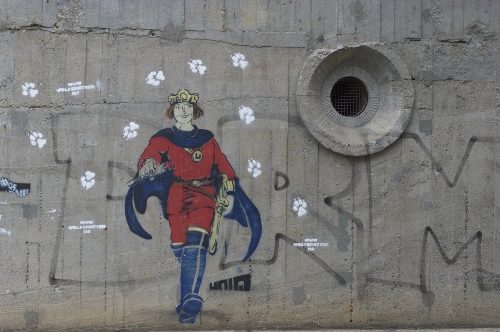 The Sammlung Boros bunker. Photograph by Steffen Zahn.
Berlin Fashion Week – January 15th to 19th, 2019
Known more for its art and industrial design pedigree, Berlin is fast becoming a major player in European fashion. Berlin Fashion Week is in its 12th year, and the buyers and designers keep coming back, for its focus on sustainable and other innovative fashion trends.
Markets and Food
Markthalle Neun – Open Thursday to Saturday (timings vary)
Berlin's food mecca in the fast-gentrifying Kreuzberg district is a hip, modern tribute to the heydays of the old German beer and market hall. Markthalle Neun plays both roles – of regular marketplace for locally sourced fruit and veg and gourmet foodie paradise with fancy cheeses, exotic wares, wines and charcuterie on offer. Highlights include its Street Food Thursdays, when dozens of vendors battle for your taste buds and wallet.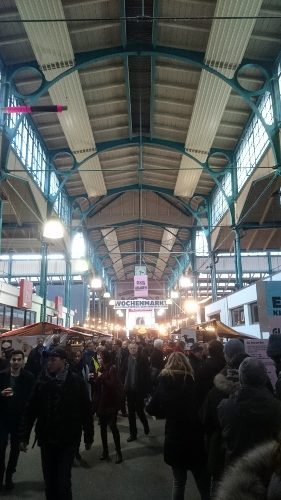 Inside Martkthall Neun. Photograph by Dirk Inge Franke.
Boxhagener Platz Farmers' and Flea Market – Open Saturday and Sunday
The Boxhagener Platz market is a pleasant walk across the Spree from Markthalle Neun, and visits can be combined into a day trip. On Saturday, this leafy Friedrichshain square hosts an organic and farmers' market with fresh wares and great food. On Sunday, it reinvents itself as one of the largest flea markets in the city, as traders from all over Germany flock to "Boxi" to flog their wares.
Festivals
Transmediale – January 31st to February 3rd, 2019
Berlin's biggest interdisciplinary art, media and music festival, "facilitates critical reflection on and interventions into processes of cultural transformation", in the words of the collective that founded it. Sounds intriguing? It is. Located at the legendary HKW House of World Cultures, the festival is in its 29th year, and merits a visit.
Berlinale – February 7th to 17th, 2019
Nothing says Berlin, quite like Berlinale. The biggest film festival in the region, gets bigger and better every year, and it now rivals Cannes and Toronto for world premieres and Hollywood starlets eager to make their mark in Europe. Tickets sell out incredibly rapidly, so plan your shows and book well in advance.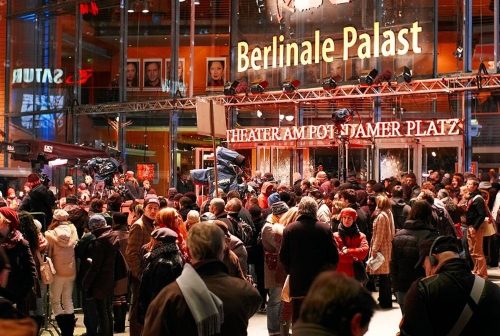 A Berlinale premiere. Photograph by Maharepa.
History and Culture
Days of Jewish Culture – November 3rd to 11th, 2018
The event, which began in 2016, is an annual celebration of the Jewish culture that shaped Berlin and once made it the most vibrant city in Europe in the 20th Century. With music, poetry, art, food, discussions and a choice of over 20 events, the Days of Jewish Culture, provide a glimpse of a different side of Berlin.
The Temporary Bauhaus Archive and Museum – Open till early 2019
The Bauhaus Museum – Berlin's engrossing tribute to the design philosophy that shaped the modern face of continental Europe, is closed for renovation as the foundation that runs it, prepares for the Bauhaus centennial in 2019. In its stead, is an incredible popup museum at the Haus Hardenberg. A must see and a must shop, the popup houses some of the best of the permanent exhibit from the original museum and some insightful temporary exhibits.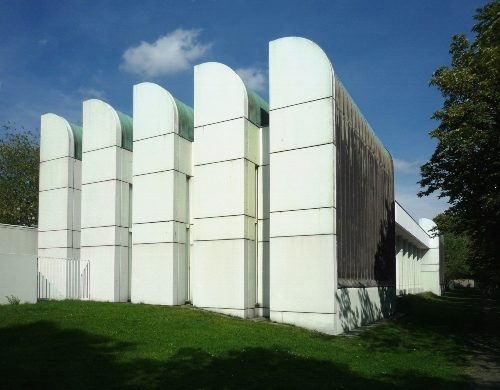 The Bauhaus Archive. Photograph by Cadaverexquisito.
Christmas and New Year
Christmas Garden – November 15th, 2018 to January 6th, 2019
Watch the botanical gardens of Berlin transform themselves to an incredible Alice in Wonderlandesque festive Christmas playground. With entertainment, food and drink for all ages, this is a must for some family fun, as adults become children, and children run amok.
Christmas Market at Alexanderplatz – November 26th to December 31st, 2018
No mention of Christmas in Berlin goes without a visit to one of its scores of Christmas markets. Each market has its own theme, and proffers to sell the best Gluhwein in the city. While we are partial to the one at "Alex" for its unconventional backdrop, skating rink and mixture of Christmas festivities with the occasional techno party, pick your own favourite, or visit them all.
New Year's Eve at Brandenburger Tor – December 31st, 2018
Join many a thousand Berliner for the biggest New Year's Eve street party in Europe at the iconic Brandenburg Gate. With dozens of big-name DJs, food and drink stalls, and loads of fireworks and entertainment for free, it's hard to want to pay big bucks for anything else. Dress Warm and get there early enough to be let in through the cordon.
Article text by Hrishabh Sandilya. All photographs sourced under a Creative Commons license.