Few European cities have been so closely intertwined with Jewish history as Vienna. As early as the Middle Ages, the Viennese Jewish community was relatively large. Despite two dramatic expulsions, Jews continued to settle in the city on the Danube. Nazism caused a devastating rupture in the evolution of the city in general and for its Jewish community in particular. Before 1938, the Jewish community was one of the largest in Europe numbering some 185,000 including many brilliant leaders of Vienna's intellectual, political, and economic spheres. On this tour, we speak of the vibrant cultural contributions of Sigmund Freud, father of psychoanalysis, Theodor Herzl, father of Zionism, men of letters such as Karl Krauss and Franz Werfel, and Gustav Mahler, once director of the Vienna Opera, along with other charismatic Jewish members of Viennese society.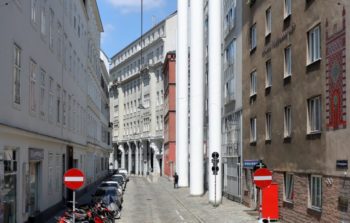 After 1945, a small but active Jewish community again reestablished itself in Vienna; of the 10,000 to 12,000 Jews who live in Vienna today, about 7,000 are members. During the past two decades, the city has stepped up efforts to confront the history of its Jewish population. In addition to the Jewish institutions that have sprung up over the last few years, the memorial on Albertinaplatz and the Shoah Memorial on Judenplatz bear witness to the genocide of Vienna's Jewish citizens.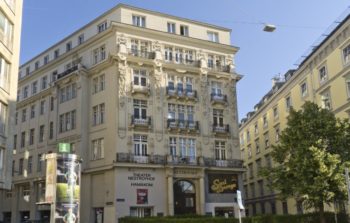 This 3-hour Jewish Vienna tour begins at the exterior of the Jewish City Temple. From here, we'll wind through the second district, to visit the memorial site of the destroyed Leopoldstädter Temple. Today, it is symbolized by four imposing white columns reaching up into the sky, and we'll continue to the art nouveau exterior of the Nestroyhof Theater, once home to Yiddish-speaking ensembles. Taking in the sites of the destroyed synagogues of both the Ashkenazi and Sephardic communities, we share key stories of both victims and survivors while considering the forces of fascism and antisemitism in Europe. On a more positive note, we also explore the fragile revitalization of the Viennese Jewish community taking place today.